2Teck have demonstrated high standards in the electrical industry to ensure NICEIC accreditation which is subject to inspection yearly to ensure these standards are constantly being met, NICEIC provides assessment and certification services for contractors working across the building services sectors. The Approved Contractor scheme is for electrical contractors undertaking design, installation, commissioning and maintenance of electrical installations to BS 7671 (IET Wiring Regulations). 2Teck's fully qualified Electricians  are always kept up to date with all the latest industry standards, training and regulation amendments.
NICEIC Accredited
2Teck have always demonstrated a high level of commitment, care and attention towards designing, installing and maintaining Daikin products, as a result of these extremely high standards 2Teck were awarded  D1+ Premium Partner status in 2016. Daikin D1+ premium partners are selected by Daikin UK for their high standards of installation and expertise. Daikin UK also positively encourages and supports D1+ Premium Partners to become part of independently recognised organisations that look to continually raise industry standards. A major part of this accreditation is the ongoing training courses that all of our engineers regularly attend, ensuring our customers are always receiving the best available service. By having this Partner status this enables 2Teck to offer a 7 year manufacturers parts warranty.
Daikin D1+ Premium Partner
2 Teck have always committed themselves to high quality and standards in many aspects of the industry which has resulted in accreditation from the ECA. ECA Members span across the entire electrical, electrotechnical, building services and construction industry and have achieved the highest levels of certification in their areas of work through 'approved' industry certification bodies or the ECA'S own certification scheme. As a result, clients can be assured that ECA members, not only deliver the highest calibre of work possible, but are also supported by an organisation that ensures they are performing at their peak.
ECA Member
2Teck are committed to quality, both in the equipment we supply and in the manner we install this equipment. These high standards saw 2Teck awarded Mitsubishi Electric Diamond Quality partner status in April 2018. The focus of the Diamond Quality Partner Programme is to ensure the highest possible standards in both the supply of equipment and the design and installation workmanship across the heating, ventilation, air conditioning and cooling industry. 2Teck's DQP status is recognition of a Partners alignment with Mitsubishi Electric's standards and commitment to excellence, allowing us to benefit from the highest level of endorsement and support that Mitsubishi Electric can offer, as well enabling 2Teck to pass on a 10 year manufacturers parts warranty, giving our customers a greater peace of mind.
Mitsubishi Electric Diamond Quality Partner
Ideal Boilers have provided a training course to the 2Teck Plumbing and Heating engineers which has enabled us to achieve the highest level of accreditation they offer. The Ideal Max installer accreditation has been introduced since a review of the existing scheme was held to continue their drive for excellence by the ongoing commitment to setting the highest standards, maintaining a reputation for quality and reliability and also providing a great service. By having this accreditation it enables 2Teck to offer all of our customers 12 years parts & labour warranty on all Ideal Vogue Max boilers.
Ideal Max Accredited Installer
The Gas Safe Register is the official gas registration body for the United Kingdom, Isle of Man and Guernsey, appointed by the relevant Health and Safety Authority for each area. By law all gas engineers must be on the Gas Safe Register, and the Register's role is to act as a licensing body. 2Teck's Plumbing and Heating engineers are fully qualified and are always kept up to date with all the latest industry standards and training.
Gas Safe Registered
2 Teck work on large and small scale installs in many different environments which lends itself to use a high end product. Because of this, thorn with its guaranteed warranty is often used on installs we are involved with. Thorn manufactures and supplies dependable, efficient, high-quality lighting and the extensive portfolio of indoor and outdoor lighting is developed to address the needs of wholesalers, contractors, specifiers and end users, for the widest range of applications. Thorn is recognised throughout the world as standing for quality, reliability and ease of use. Supported by 90 years of expertise providing customers with invaluable insight and support beyond the product. They are also a Smart City specialist, helping municipalities improve safety and wellbeing through connectivity and intelligence.
Thorn Partner
Avetta helps the world's leading organizations proactively manage health and safety in their supply chains through contractor prequalification, document management, auditing, employee-level qualification and training, insurance verification, and business intelligence. Their cloud-based technology and services help foster a culture of health and safety by raising awareness and providing greater visibility of risk throughout the supply chain. 2Teck have achieved CDM Scope Contractor, enabling us to work on large-scale projects.
Avetta Health & Safety Accredited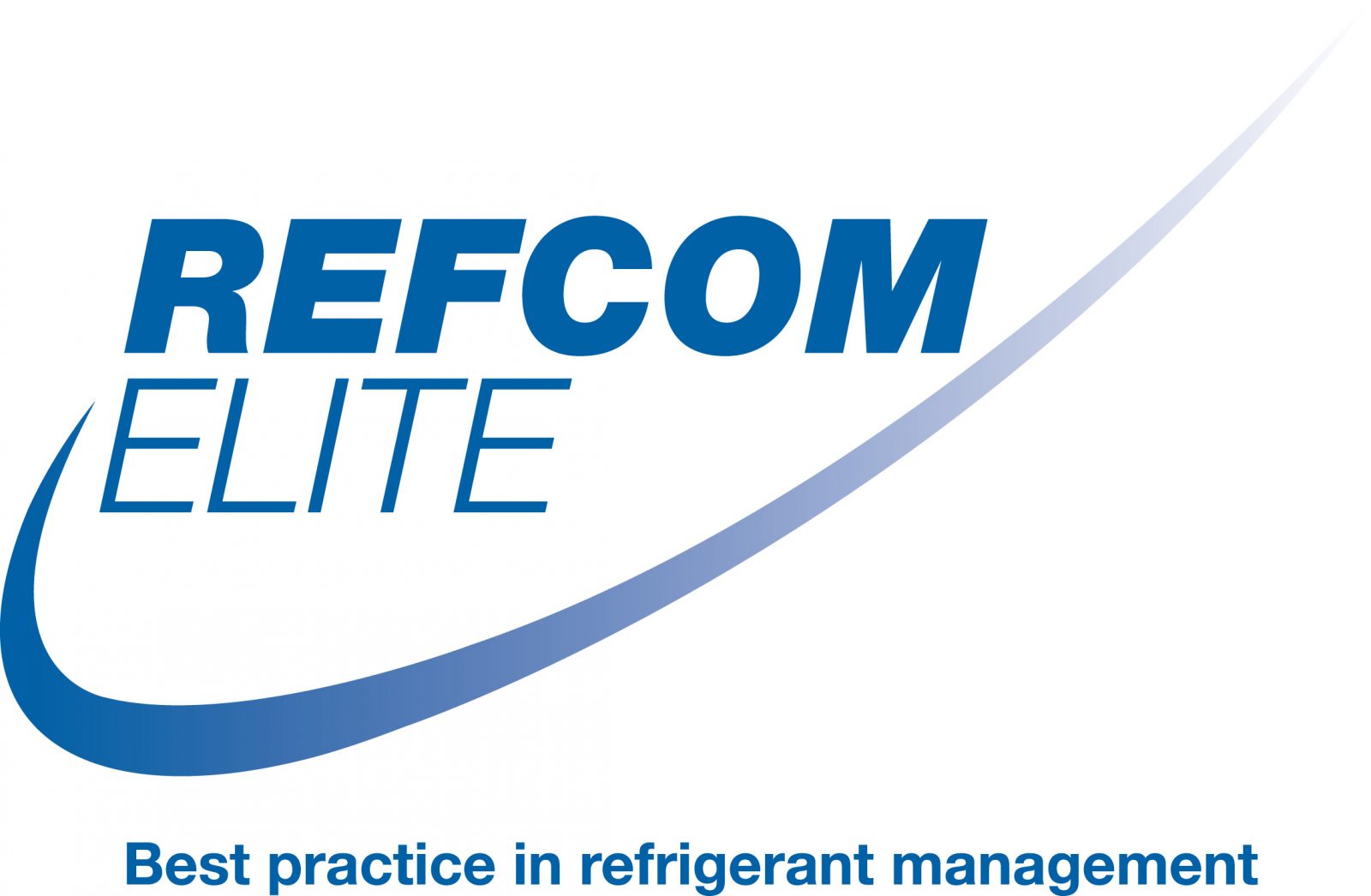 Being a Refcom Elite member proves to owners/operators that, following independent third party inspection, 2Teck Air Conditioning works to industry best practice in Refrigerant Management by working to industry Codes of Practice and in compliance with all current legislation to ensure containment of refrigerant of any type. This includes installation, commissioning, servicing, maintenance, leak checking and decommissioning on any kind of stationary refrigeration, air conditioning or heat pump equipment.
Refcom Elite Member
All 2 Teck installation and maintenance projects are installed to the highest of standards therefore Draka is a manufacturer we use for this reason also from a safety aspect. The Draka brand is part of the Prysmian Group and continues to reinforce a successful international presence and enhance Draka's enviable reputation for innovation. A continuous programme of research and development ensures a world beating range of cables to satisfy or surpass requirements of British Standards. Low Voltage Wiring The Draka brand constitutes a major force in cable construction with a complete range of low voltage wiring and distribution cables for domestic, commercial and public buildings, including armoured cable. Fire Performance Cable In addition, Draka branded Firetuf and Saffire products lead the way with their excellent fire resistance and low fire hazard properties.
Draka Accredited
Greenlight Safety Assessment Scheme (GSAS) provides an efficient, cost effective and professional assessment process which has been approved by Safety Schemes in Procurement (SSIP). By outsourcing contractor assessments to GSAS it ensures 2Teck are compliant with current legislation and best practice in accordance with Construction (Design & Management) Regulations 2015 - Guidance 8. Whilst also reducing the likelihood of accidents/incidents or near misses by ensuring that any organisations employed are competent and aware of their responsibilities.
Green Light Safety Assessment Scheme Accredited
The UK's largest register for pre-qualified contractors and consultants. In terms of efficiency, time and cost saving and best practice, Constructionline is proven to deliver for public and private sector organisations alike. For suppliers to the construction industry, Constructionline means that you no longer need to repeatedly fill in standard pre-qualification forms for every construction tender. What's more, with 8,000 buyers from over 2,000 organisations already using the Constructionline database to source contractors and consultants, Constructionline is a great tool to market an organisation. They pre-qualify all of their suppliers to government standards and maintain relationships with a range of industry. Constructionline is a founder member of Safety Schemes in Procurement (SSIP). SSIP was developed to alleviate the need for construction companies to undergo multiple stage one Health and Safety assessments. The scheme acts as an umbrella body to facilitate mutual recognition between different health and safety schemes. Construction companies that sign up to an SSIP scheme can be confident that they are fully accredited to the Construction (Design and Management) Regulations. 2Teck have been awarded Silver Membership of the scheme.
Constructionline Silver Member
CHAS (Contractors Health and Safety Assessment Scheme) is a pre-approval scheme to allow contractors to show potential clients that they meet the required health and safety standards. The main purpose of CHAS is to avoid repeated applications by suppliers and contractors to become approved as local authority suppliers and to improve health and safety in small to medium-sized businesses. Whilst the CHAS assessment scheme is a local authority and government-backed scheme, it can be used by any organisation looking to shortlist suppliers and contractors and can save time and money for all parties.
CHAS Accredited
Excel is a world-class premium performance end-to-end infrastructure solution - designed, manufactured, supported and delivered - without compromise. With a focus on system performance, independent verification and a 25 year product and application warranty it's easy to see why Excel is the system of choice in many government, education, retail, finance and enterprise installations. 2Teck's Communication division are accredited Excel Partners and have many years experience providing design, installation and testing services for the entire range of Excel passive copper, conventional, pre-terminated and high density MTP optical fibre solutions. Excel is driven by a team of industry experts, ensuring the latest innovation and manufacturing capabilities are implemented to surpass industry standards for quality and performance, technical compliance and ease of installation and use. With an emphasis on compatibility, standards compliance, reliability and product availability, Excel is the complete trusted solution. Since the brand was launched to the UK market in 1997, Excel has enjoyed formidable growth and is sold in over 70 countries throughout Europe and the Middle East.
Excel Accredited Partner
2Teck's Communication division are approved Hellermann Tyton installers and have been trained and certified at HellermannTyton's Northampton manufacturing facility to ensure we are familiar with HellermannTyton installation guidelines and best practice techniques. HellermannTyton has been designing, manufacturing and supplying copper and fibre structured cabling solutions for over 25 years. As part of HellermannTyton Group PLC, a global business listed on the London Stock Exchange, the HellermannTyton Network Sciences 25 year system warranty is backed by a company with significant financial strength and longevity. With a history of serving industrial markets around the world for over 75 years, end user customers can have confidence in HellermannTyton's warranty throughout the lifetime of the installation. The HellermannTyton Network Sciences 25 year system warranty is a direct relationship between the manufacturer and end user providing on-going confidence of copper and fibre link infrastructure performance. The warranty assures that the network will continue to operate, be compliant with cabling standards and support applications and protocols that have been designed and tested to operate with the appropriate cabling specification. The HellermannTyton Network Sciences warranty is available for any network installation that uses exclusively HellermannTyton products throughout and has been installed by a HellermannTyton Network Sciences approved installer.
Hellermann Tyton Approved Installer